Regarding the modded game of good old battleship craft
The Chinese used the original game file to create a sort of fan based game named "Process the Battleship", it may be inaccessible to those who does not have a Chinese mobile. The game now look much better than Naval Craft and Battleship Craft...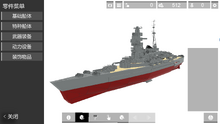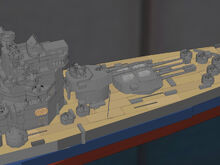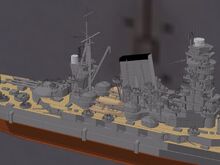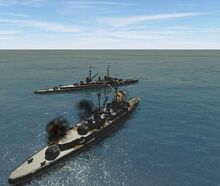 You might be thinking it would be on the Chinese app store but no... its only available as a downloadable APK on Baidu Pan which requires registration that requires a Chinese Mobile Number... the game it self is not English... at least i don't see the setting....
Oh wait... What is this????? that bridge seems strangely familiar... along with that 10cm gun... Oh hell those are from naval craft... THE BLOODY LADDER TOO.
The bridge is the naval craft bridge without the glass same with the spotlight...
Many blocks in "Process the Battleship" is from Naval Craft... along with bulbousbow... which got removed
Ad blocker interference detected!
Wikia is a free-to-use site that makes money from advertising. We have a modified experience for viewers using ad blockers

Wikia is not accessible if you've made further modifications. Remove the custom ad blocker rule(s) and the page will load as expected.